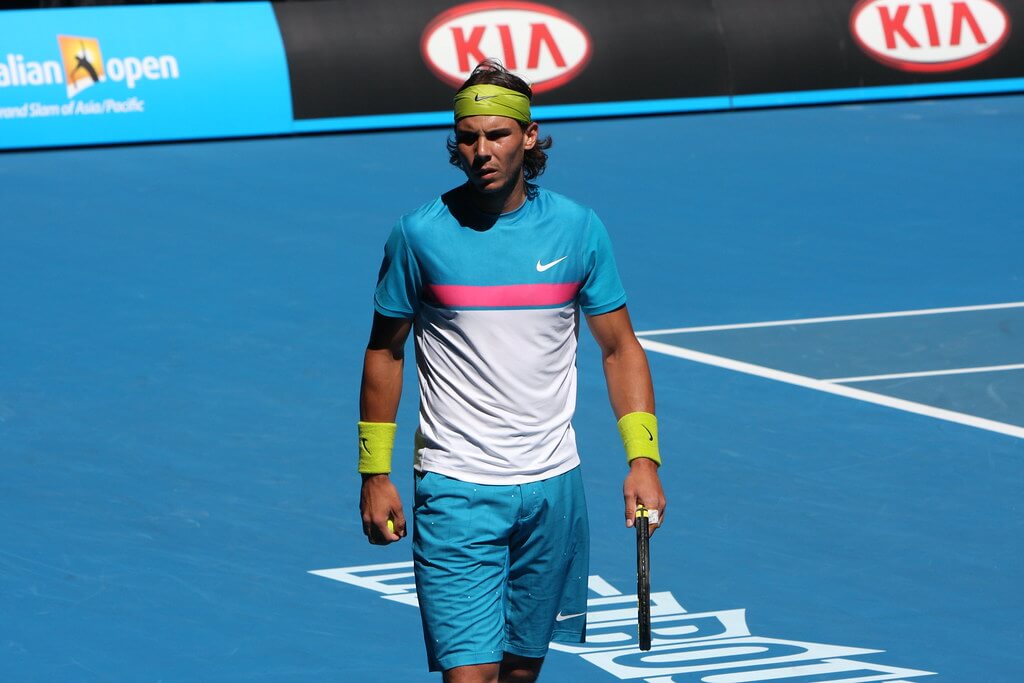 Following two title wins on red clay, Rafael Nadal managed to pull off a hat trick while playing on a hard court. For fans, this was a truly inspiring event.
Following two Acapulco title wins on red clay courts, Rafael Nadal accomplishes a hat trick on a hard court. The victory comes in at 6-3, 6-2. Nadal competed against Taylor Fritz of the United States. In an interview with atptour.com, Nadal stated that he was incredibly happy with his performance. He went on to say that he was overjoyed with the fact that he could keep on trekking. He also praised his fans for their continued support, his family for their love, and his team for their never ending aid. 
Rafael Nadal has become the third player to win three titles or more in Acapulco. David Ferrer and Thomas Muster were the first two players. Nadal charged his way towards his current position by winning 85 titles, all at a tour level.
Nadal went on to say in his interview that his most recent games were of incredible importance. Since he hadn't played since Australia, his performance was under intense scrutiny by him and his fans alike. Not only did he blow everyone away, but he was the leader for winning games and breaking points for the tournament. According to Nadal, he believes he played with just the right amount of passion. His forehand was tame yet excitable, and his mind locked in just the right amount of intensity.
Throughout Nadal's interview he was incredibly humble, even going on to say that just because he won the title doesn't mean the season will be spectacular for him. He went on to clarify that the love of the game was enough for him, even if that means he doesn't come out on top for the remainder of the season.
Have You Heard? 32 Year Old Maria Sharapova Announces Her Retirement. 
Taylor Fritz, Nadal's competitor reportedly said that he was pleased with his performance, and very impressed with Nadal's. Fritz now ranks in 24th place. A career record for the skilled 22 year old. Fritz went on to say that Nadal is one of the best players out there, and that he had certainly learned that first hand. He finished his interview by saying he felt honoured to compete against Rafael, and he looks forward to further matches.
Nadal's win scored him over $370,000 and about 500 FedEx ATP Ranking points. Fritz was able to score 300 FedEx ATP Ranking points and $187,000.