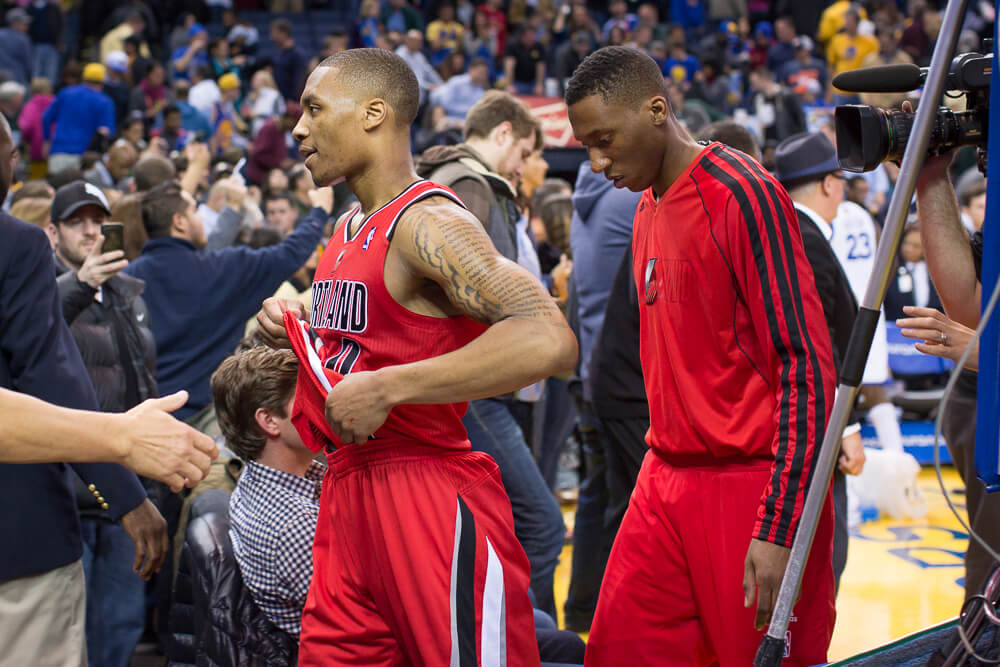 Unless the Portland Trail Blazers get an actual chance at playing in the NBA Playoffs, Damian Lillard will refuse to play in a resumed regular season. 
According to TSN News, the point guard for the Portland Trail Blazers, Damian Lillard, won't play unless the Blazers get a real shot at playing the playoffs. According to Lillard, he won't play if the regular season is only resumed to clean up TV contracts. Lillard has said that if this is the case, he won't play. Instead, the five-time Allstar champion will simply report to his team.
He went on to tell reporters that if the games he's thrown into are meaningless, he'll simply report to his team because he believes he owes them that. He's part of the team, and as such, he'll be there to support them.
As of the regular season's suspension, the Blazers' held the ninth spot for the Western Conference. The ranking comes after 66 games. Unfortunately for the Blazers, this is not a playoff position. In order to achieve a playoff spot, they'd need to surpass the Memphis Grizzlies, who as of now, are 3 and a half games ahead.
Lillard has said that a tournament between the seventh and twelfth seeds would be perfect. Anything else and he'll be sitting on the bench. Should his team be given the opportunity to actually make the playoffs, he'll be going full-on gung ho to make it. He even went on to say that he had absolutely no doubts the Blazers could take on Memphis, and even the Lakers.
Lillard continued on to say that Memphis still deserves their spot because they've been there for quite a while, and worked hard for it. He believes that matchups alongside them would be interesting and amazingly popular among fans.
Other News: Neuer Extends contract with Bayern Munich 
As of Lillard's 58 games this season, he averaged about 7.8 assists, 4.3 boards, and 28.9 points with .457 shooting. These stats come alongside an average playtime of 36.9 minutes a night.