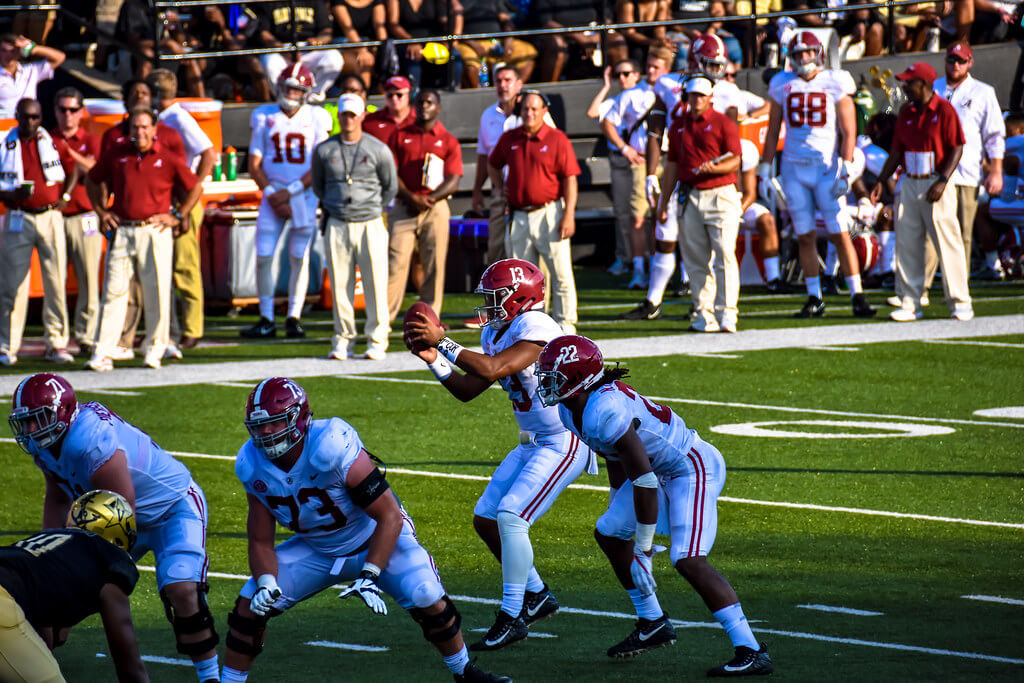 Following ten years without a left-handed quarterback in the NFL, Tua Tagovailoa fills that void after being chosen by the Miami Dolphins in Thursday's NFL draft. 
According to usatoday.com, Tua Tagovailoa has become the only left-handed quarterback in the entire NFL after he was chosen by the Miami Dolphins. The NFL has not seen a left-handed quarterback for over ten years. The last left-handed signal-caller was Tim Tebow back in 2010. There was, however, a lefty passer back in 2018, Kellen Moore, but Moore is now retired indefinitely. 
Tagovailoa has said that he does use his right hand for most tasks but throws with his left. He went on to say that he was instructed to start using his left hand to throw at a very young age, and now he's gotten quite good (hence the No. 5 pick). Tagovailoa's father was actually a lefty, and wanted his son to be a lefty as well, hence the throwing arm change. 
How About Some Tech News? Our Friends have created this list of Best HP Laptops in 2020 specially for you!
Other News: Cancellation of RBC Canadian Open.
Tagovailoa has actually mentioned that he believes he wouldn't be as successful as he is now had he not changed his throwing arm so many years ago.