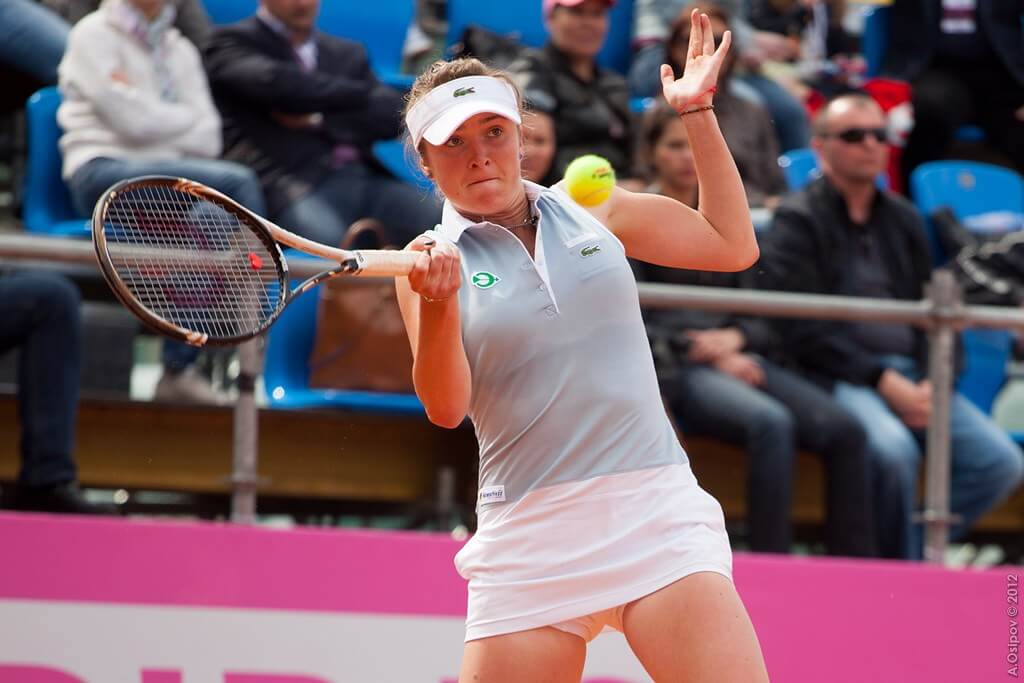 Elina Svitolina has come up on top following a 3 hour long clash against Bouzkova for the Monterrey title, making this Elina's first 2020 season title. 
According to WTA Tennis, Ukraine's very own Elina Svitolina defeated the Czech Republic's Marie Bouzkova in a legendary 3 hour long battle. The ultimate score boiling down to 7-5, 4-6, 6-4. The event took place in Monterrey, Mexico, and was a truly fantastic matchup. In an interview following the game, Elina praised Marie for her great fighting. She mentioned that she believes the match was super high level and really put an emphasis on just how good a player Marie Bouzkova is. Elina went on to thank the Mexican people for their continued support and said her win was not an easy one. 
This win in Mexico is the first title win for Elina, as her last win was all the way back to the 2018 season. Elina had won the WTA Finals and gracefully won the title. She saw no big wins after that, until now. Elina went on and told reporters that she felt amazing and that she thinks the win is going to supercharge her journey towards her goals. 
During the game, Elina managed to win almost three quarters of the overall point load for first serves, and actually fired six aces. Elina's confidence supposedly fell when she lost the second set, but she told the press that after taking a moment to regroup, she was confident in her ability to win the third. The first game was a great one for Elina, as she actually managed to come back from the brink to win. She was down and rose up from a triple break point down to deuce, and 11 minutes later, she won the game with an epic backhand. 
Into running? Check out our list of Best Running Shoes For High Arches.
Elina fought hard for her second match but was unable to grab the win. Despite her rise from a 30-0 point count, she couldn't hold on and lost the match. The deciding final saw confidence, elegance and skill from both sides, but Elina eventually took the win after Marie suffered some difficulties in her first serve. 
The 3 hour clash is one that will be hitting the highlight reels for weeks. Fans were incredibly pleased with the game, and both athletes are sure to face off again sometime in the future