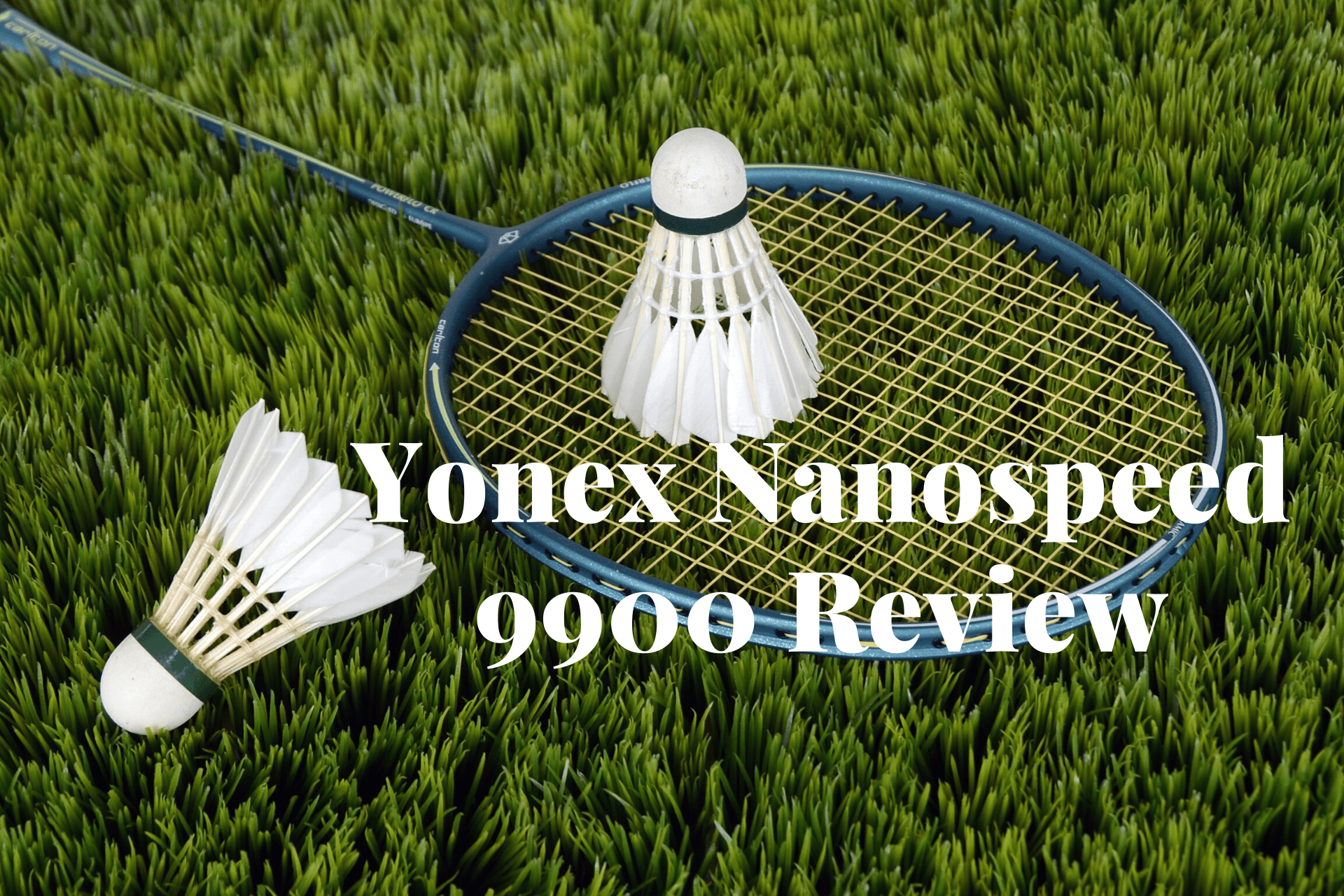 If you are looking for one of the great rackets for badminton that we highly recommend for an advanced player, then Yonex Nanospeed 9900 is the best option for you. If you want to buy a badminton racket and you are an advanced level player, then read this Yonex nanospeed 9900 review. We will help you to understand if you should buy it or not.
Yonex Nanospeed 9900 Review – Why it should be your First Choice? 
This racket is lightweight, which delivers you the high comfort to swing your racket, especially when you are going for hitting smash. This feature provides you not to worry about performing a badminton racket so you can entirely focus on your game.
This racket weighs anywhere from 90 to 95 grams, which falls in 2U classification. When you compare this Yonex product with other badminton rackets of the Yonex brand, it is a little heavier. But once you get addicted to using it, you will feel comfortable to swing it by moving your wrist. That's the reason it provides you flexibility while swinging, which helps you to play tricky, slow shots around the corner.
Mostly Yonex rackets with a grip rating of G4, but this racket. It provides you with a supreme G5 grip, which is better than a G4 grip. On the other hand, this product is not great for beginners because they can't use their whole features accurately, but this is such a high impactful product for advance players.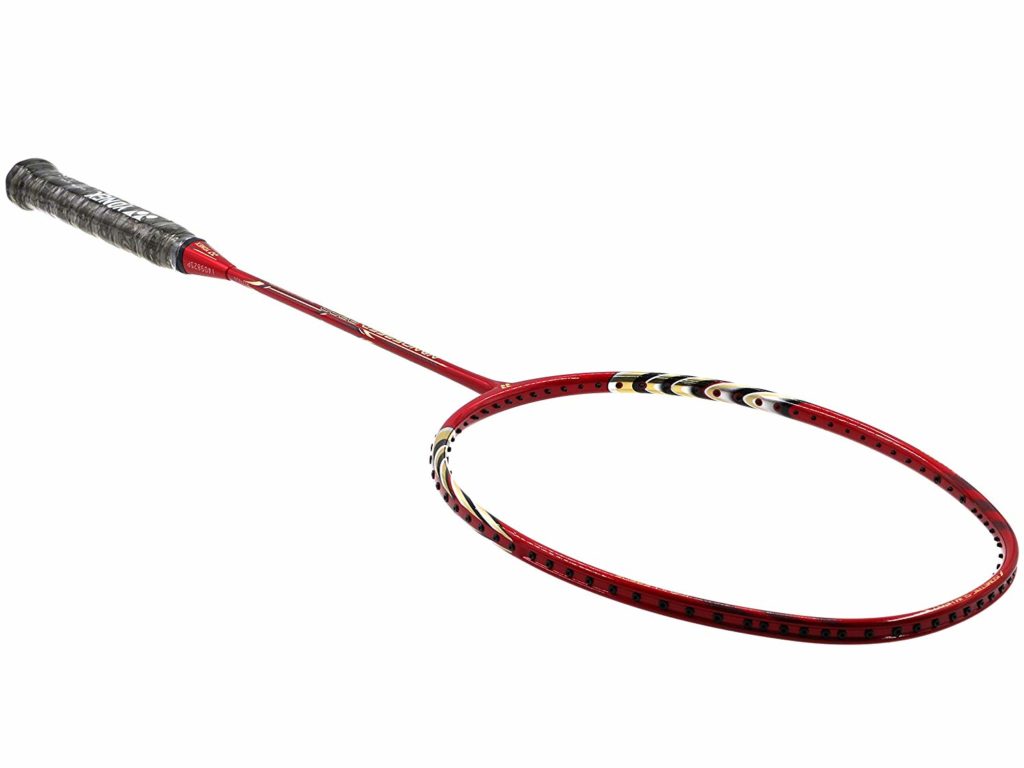 Technical Description
Isometric Head
When you take this racket and play badminton with it, soon you realize that Yonex has manufactured this, especially for advanced players. This brand provides you with an isometric head. It is a standard feature. That is almost available in all top badminton rackets of Yonex. It makes the main and cross strings such that their length must be equal. It provides you with accuracy.
T-Joint Connection
It comprises a T-joint connection between the frame and the shaft, which is the new feature introduced in this Yonex brand. It will increase the accuracy at the higher level so that the shuttle will land on the particular stage where you have targeted. Comprises the flat surface with the control support cap that 88% wider, which is also the reason the sweet spot is more extensive.
X-Fullerene technology
The Yonex Nanospeed 9900 also introduces X-Fullerene technology, and it improves durability and repulsion. As I have mentioned that it slightly more massive than compared with other Yonex rackets that I have tried, but I can say that it performs an excellent job while delivering serves. It provides you with accuracy and power for both backhand and forehand serve and getting the shuttle land exactly where you intend.
Great Power
Since it provides you an excellent power, you can hit good smashes. But while comparing it with other Yonex badminton rackets, I think this racket possess less energy than other rackets from Yonex. We also recommend this product to beginners because of the balanced design and texture of the racket that will make it easy to react to the action of your opponent.
It will deliver the perfect combination of accuracy, power and defense game. The Yonex brand manufactures this product, especially for advanced players, while it highly fits for a defensive player. Never then less, it is also the right choice for attacking players.
Pros
To motivate you to buy this product of the Yonex brand, we are mentioning some important features of this racket.
Excellent Speed
With the standard weight, this racket provides you the flexibility to move your racket easily by moving your wrist so you can react quickly. This feature offers you ease while responding to the smash of opponent players. Along with this, you can also serve efficiently.
Great for Defense
We highly recommend Yonex Nanospeed 9900 to defense players, as this racket makes you faster to respond to smashes with no mishit or miss. Not only this, but it delivers incredible accuracy, especially when you intend to play around the corner.
High-quality Construction
When you look at its construction and technologies which they have used to manufacture, this nanospeed racket is of high-quality. Its material makes this product highly durable, and the features will give you a perfect combination of accuracy, flexibility, and comfort.
Cons 
We don't want to misguide you by only mentioning the benefits of this product, and we also want you to become familiar with its disadvantage of Yonex Nanospeed 9900. Before purchasing it, have a look at its weaknesses.
Not for beginners 
If you are a beginner, then I suggest that you stay away from this product. They manufacture this product only for advanced level players, who can fully use its benefits. I recommend the Yonex Arcsaber 002 If you are looking for a racket great for beginners.
Expensive
The significant disadvantage that this product is its high price. This product may be unaffordable for some players who are advance but have not sufficient budget.
Final Words
If you are an advanced player, this Yonex Nanospeed 9900, you will enjoy the performance of this racket in every badminton game. It is lightweight provides you comfort to swing your racket like crazy and highly responsive for smashes. It makes this product great for your defense and durable because of high-quality materials.
We have provided you the sufficient information about this racket, if it satisfies your needs with their features then buy Yonex Nanospeed 9900 from the link given below.